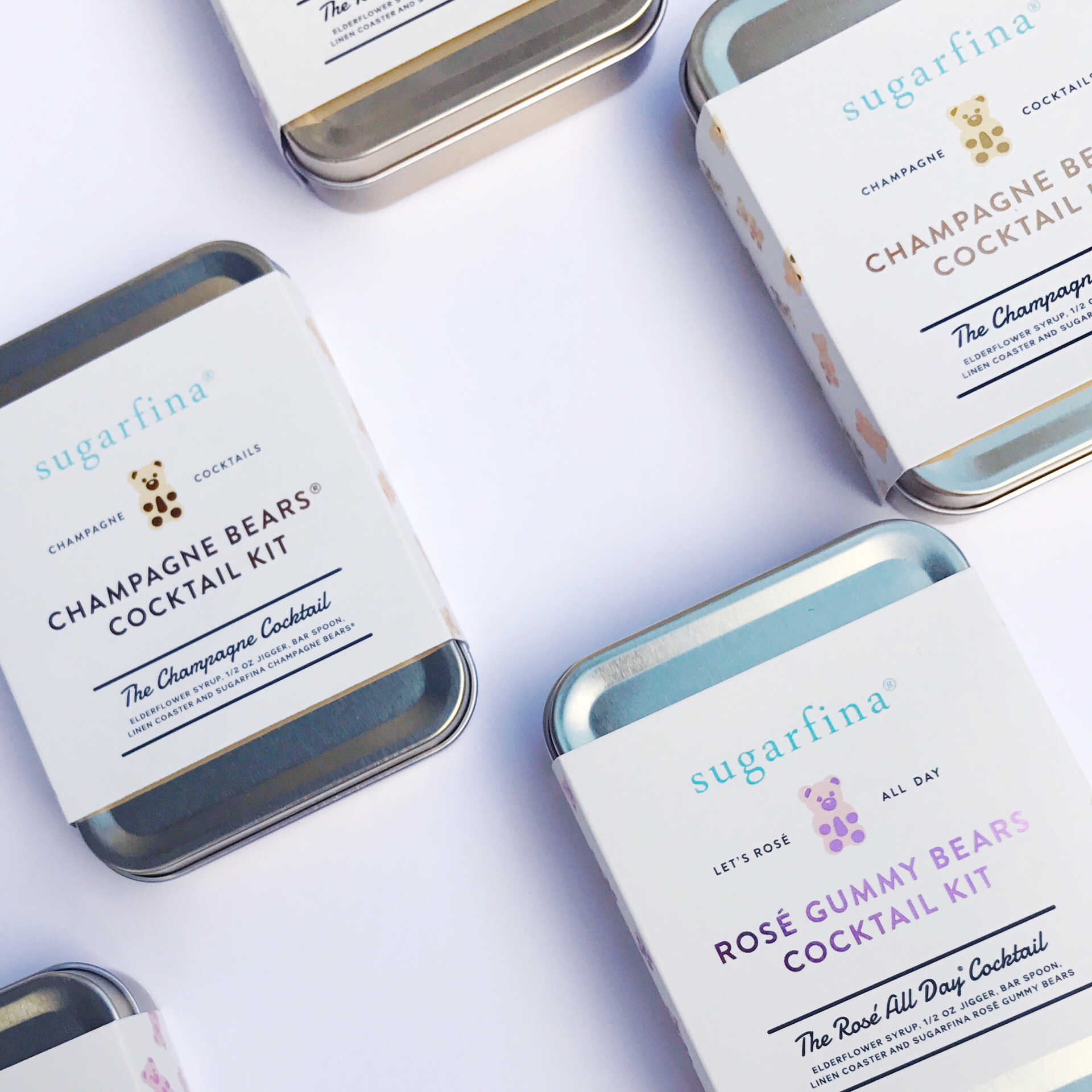 carry-on cocktail kit
these adorable, carry-on approved kits contain the ingredients & tools to mix two drinks mid-flight (so you can get the party started before you even arrive).
Sugarfina details: both the champagne cocktail & rosé all day include the ingredients for two in-flight drinks and champagne/rosé gummy bear chasers / made by W&P Designs in collaboration with Sugarfina
Item details: all kits include a recipe card, bar spoon, half-ounce jigger, linen coaster, & the ingredients for two craft cocktails / made by W&P designs
the champagne cocktail: made with elderflower syrup
the gin & tonic: made with craft tonic syrup
the moscow mule: made with a "bold & spicy" small-batch ginger syrup
the margarita: made with a small-batch margarita syrup & includes rimming salt
the old-fashioned: made with aromatic bitters & cane sugar
We can ship a gift to you or directly to the recipient -- just let us know what you need!
Please be sure to include your name, the names of the recipients, & an optional gift message when filling out the check-out form.
Please note: we are currently shipping about 3-4 weeks out. Please let us know if you need something sooner!
sale